Boy, I sure don't. And unless you're a bald-faced liar or a bald-headed oldster, I bet your answer is the same as mine.
Last year, the Aztecs clinched bowl eligibility at Colorado State. They did it at Wyoming in 2010. In 2003, they won their sixth game at home, but were still ineligible because … well …
Rick Bay: Good news, Tom. We've lined up Eastern Washington for our opener.
Tom Craft: Sounds good. Always nice to open up with a I-AA. I mean, it's not like they'll injure our quarterback or anything.
Bay: I know, right? We'll need Adam healthy because the rest of nonconference is pretty tough: UTEP, Ohio State, UCLA, and Samford. That's three BCS schools in a row!
Craft: Wait, SAMford?
Bay: Right, Samford. You know, crazy marching band, tree mascot, John Elway. Great chance to break our Pac 10 drought.
Craft: …
Bay: It was kind of strange, though. Their AD sounded like Boss Hogg. Is that a "Nor-Cal" accent?
Craft: (opens can of Coors Light)
Anyway, in '98 SDSU picked up win No. 6 at San Jose State, which leaves …
Nov. 6, 1996
On that date, the Aztecs beat No. 16 Wyoming to get to 6-2. Funny, I don't see a '96 bowl game in the media guide. Must've forgotten to add that one in.
Anyway, I think a little perspective is needed to remember just how long ago that was. As it happens, I buried a time capsule in my neighbor's yard that very year. He's long since dead, but early yesterday I returned to my old neighborhood to dig that sucker up. Fortunately I was able to find it before the cops arrived (sorry bout that gas main!).
Here's what I found inside my old Fila shoebox: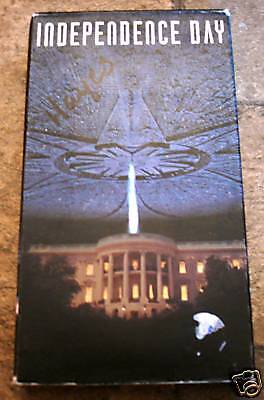 I have no idea what any of that is.
Anyway, what does all this mean other than the Santa Clara County Sheriff's Department is now searching for a vehicle that fits the description of my car? It means Saturday's UNLV game — despite what that football agnostic Jhonka said in the post below — is actually kind of a big deal. At least it should be to SDSU fans.
Clinching something meaningful at home just hasn't happened much around here. Once every 16 years or so as a matter of fact. And who knows, if the Big East is the step up in competition most people expect, we might not have a whole ton of chances to see something like this in the next 16 years, either (there's a fun thought).
That's why I'll be pretty disappointed if the Aztecs draw another lackluster crowd under 30,000 on Saturday (even though they probably will). The way the team stepped up and did the unexpected against Nevada on Saturday, I think they deserve to be rewarded by fans who actually give a fuck.
So if you don't go Saturday, you — YES YOU — are an objectively bad fan and bad person.
But not me, of course. I live out of town. Plus, you know, World Series.
But you. Definitely you. Don't let me down, K?